Advancement
As a dynamic, diverse team of nearly 300 dedicated staff, UC San Diego Advancement inspires, builds and nurtures relationships with our community — alumni, students, faculty, staff and other members of the Triton family — that increase engagement with and philanthropic support for the university.
Working At Advancement
There is more to UC San Diego than meets the eye. We seek advancement professionals who are dedicated to our mission of looking beneath the surface for solutions that make the world a better place. Find out more about open professional opportunities at UC San Diego Advancement.
Meet Our Teams
Learn more about who we are and how UC San Diego Advancement's collaborative teams are making a difference on campus and beyond.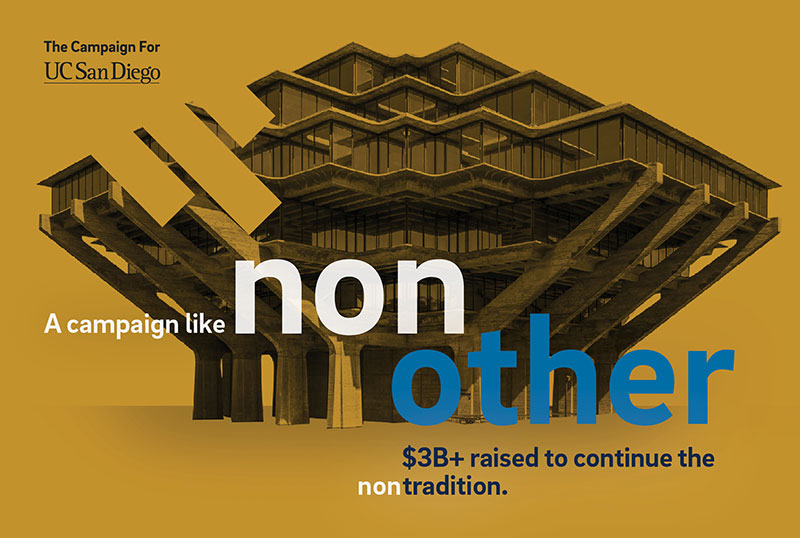 The Campaign for UC San Diego
The Campaign for UC San Diego, our university-wide fundraising effort concluded June 30, 2022, and thanks to the support of more than 164,000 donors, we raised over $3 billion to enhance student support, ensure student success, transform our campus, connect our community, and redefine medicine and health care on a global scale.